Your College,
Your Future
Tu Colegio, Tu Futuro
Your College,
Your Future
Tu Colegio, Tu Futuro
Your College,
Your Future
Tu Colegio, Tu Futuro
Your College,
Your Future
Tu Colegio, Tu Futuro
News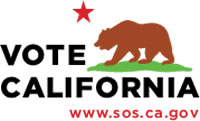 If you are eligible to vote but have not yet registered, now is the time! Register today!
Steve Wylie is our new Executive Dean! He was approved by the YCCD Board of Trustees on August 9. Learn more about Steve.
Some classes start after the beginning of the semester. There is still time to enroll! Find out more!
Fall Classes Start August 13
The Fall 2018 semester begins on Monday, August 13. If you were affected by the recent fires, please call the office (707) 995-7900.
The new Woodland Community College Catalog for the 2018-19 academic year is now available. Get yours today!
The Blue Heron Review Lake County Campus newsletter is the source for news of the campus. It is published a couple times per year and is a collaboration between students and faculty. Read the latest issue.
The 2018-19 officers for the Associated Students of Lake County Campus are ready to serve you! Come to a meeting on Wednesdays at noon in Room 211 and find out how you can help support your fellow students.
Beginning fall 2018, all first-time students will not pay fees at the Lake County Campus. Find out more!
Get your High School Equivalency
We have programs for people at many skill levels.
The LCC Academic Advantage
Four reasons why LCC is the smart choice.
Our Mission
The mission of Lake County Campus is to provide high quality education that fosters student success and lifelong learning opportunities for the communities we serve in an environment that values diversity, individuality, mutual respect, civic responsibility, and the free exchange of ideas.
Lake County Campus Locations
Clear Lake
15880 Dam Road Extension
Clearlake, CA 95422
View Campus