I Need to…
1. Find Sources of Information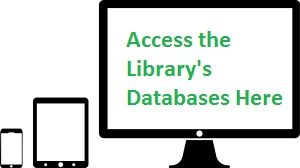 Click the computer screen above to access the Library's databases.
2. Cite Sources
Chicago 16th Edition: Notes & Bibliography System
Chicago 16th edition: Author-Date System
3. Assistance
You have the following options to connect with a Library staff member for research/information/library assistance:
1) Visit the LCC Library (See Library Main Page for Hours)
2) Call: (707) 995-7323 
3) Email: kgoodman@yccd.edu
4) Watch live and pre-recorded Academic Success Workshops via Canvas. Academic Success Workshop modules have videos, handouts, worksheets, and links to content to help students master reading, writing, information literacy, and STEM skills. See Kandice Goodman in the Library to obtain access and get an orientation to the Canvas modules (kgoodman@yccd.edu or (707) 995-7323) or use this self enroll link. There are currently 6 fully online workshops that can be viewed anytime from Canvas with live broadcasts at noon (that will be archived in the modules about 1 day after the live broadcast). See the calendar below for the live broadcast schedule.